Do you ever wonder what your town looked like a hundred years ago? How did things exist before you did? They say it's bad to dwell on the past, but sometimes it's okay to look back if only to see how for you've come. In that vein, check out these photos showcasing the same places but decades apart; some of them may really surprise you!
#1 1900 compared to Today (Eureka, Colorado).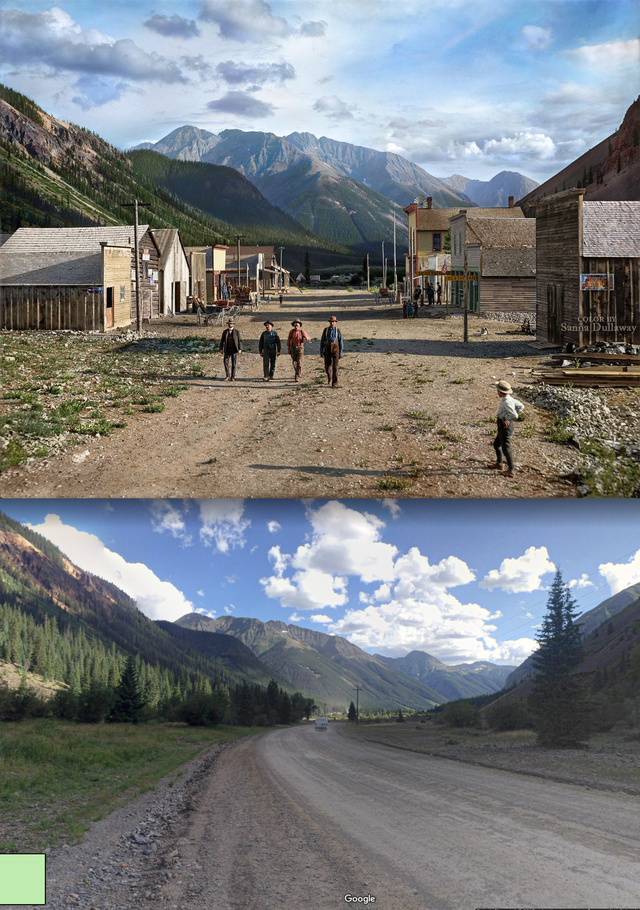 #2  Just two decades – Shanghai, China – 1990 and 2010.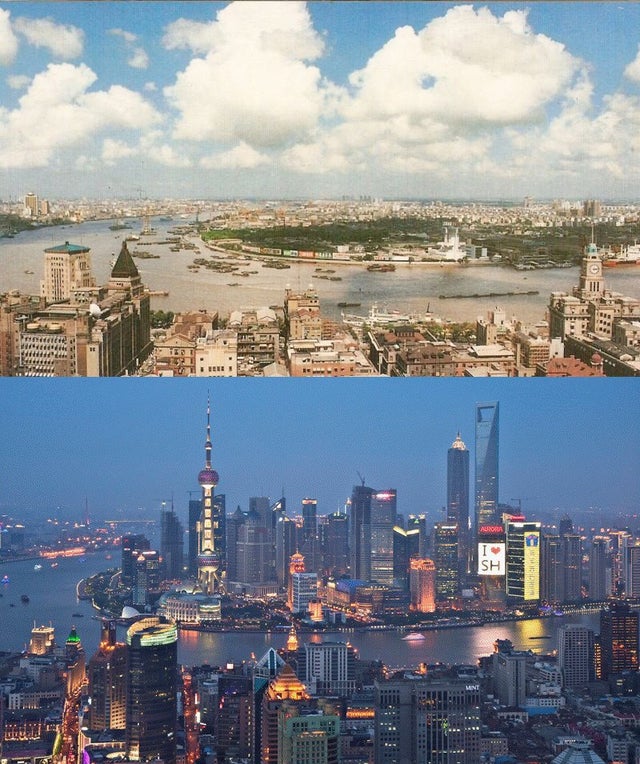 #3  Four Stages of Brandenburg Gate, Berlin; 1806, 1939, 1989 and 2019!

#4  And they say size doesn't matter.
#5  I'm from Denmark. The first photo is from a visit to Disneyworld in Florida in 1996; I was 15. The next photo shows me there this Summer at 38 with my two kids!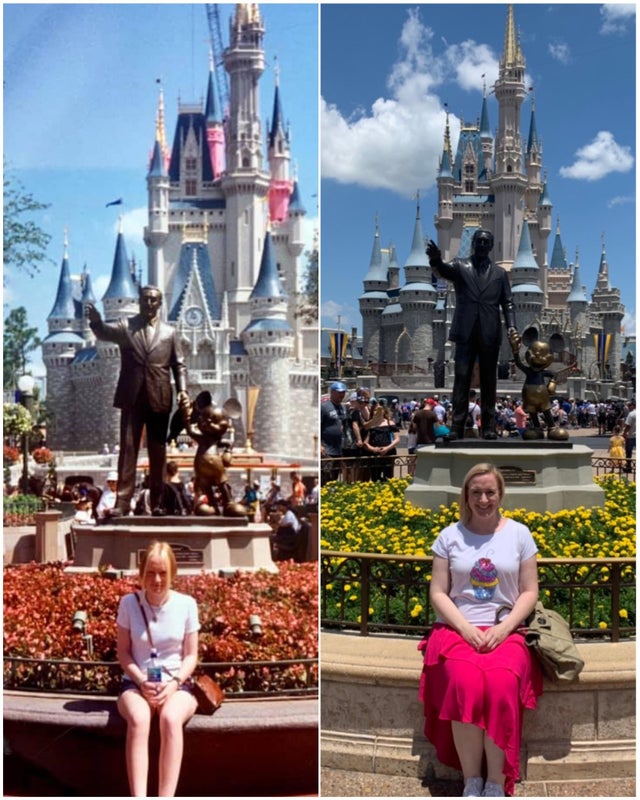 #6  World Trade Centre, Pre and Post 9/11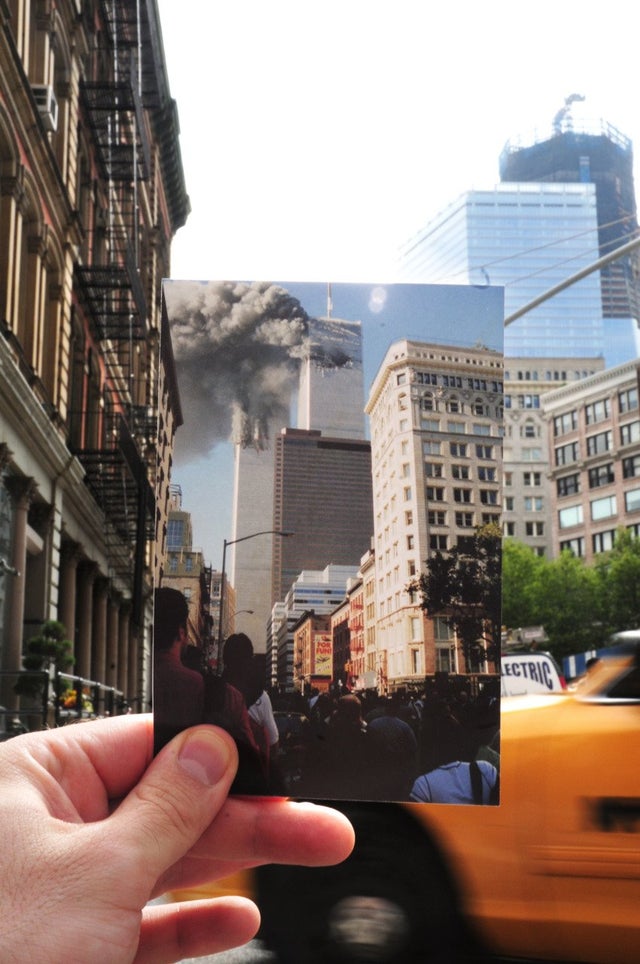 #7  Grand Central Station in NYC; On the right is 2019, on the left is 1954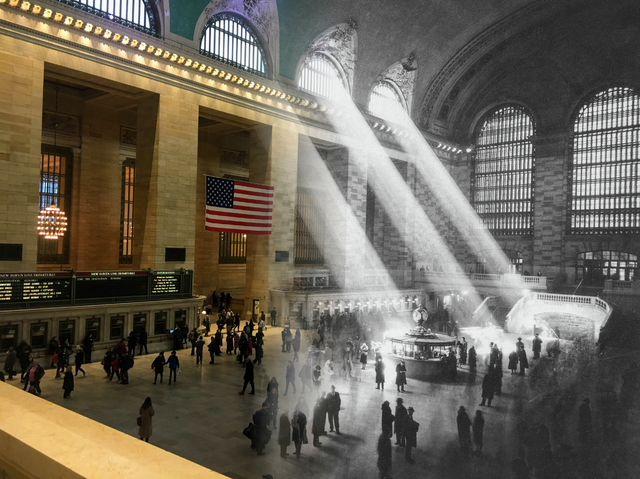 #8  Times Square in New York City; 1905 vs 2015
#9  Two brothers return to Chernobyl after 30 years to find not everything is gone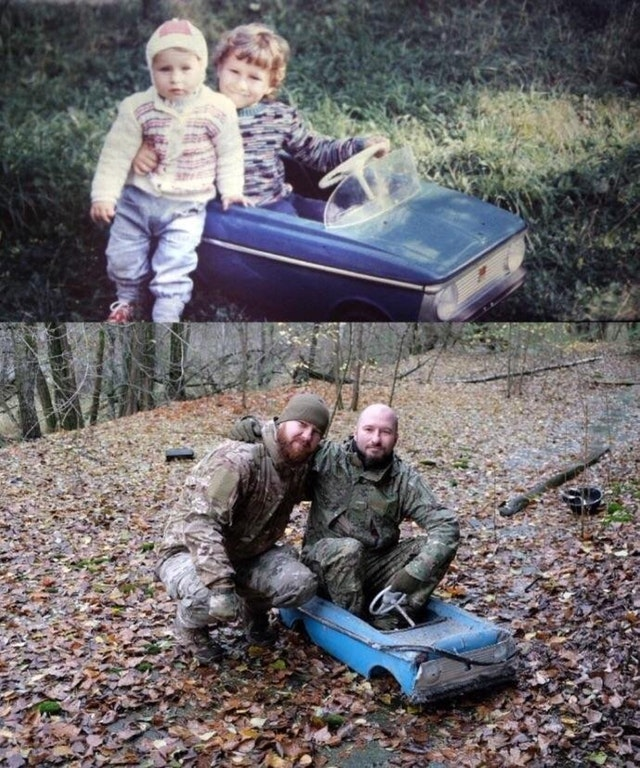 #10   New York – 28 years later (Old and New World Trades Centres)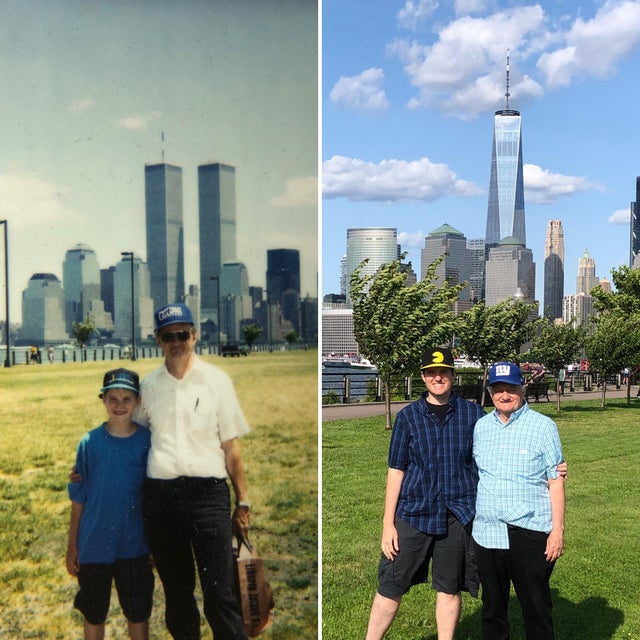 #11  Dallas, Texas – The lovely site of Lee Harvey Oswald's backyard.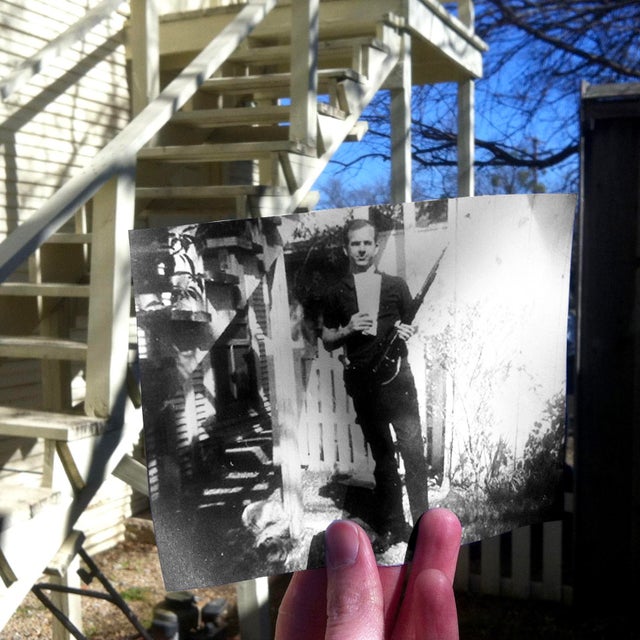 #12  Eiffel Tower, Paris – Under Construction in 1889 vs how it is today!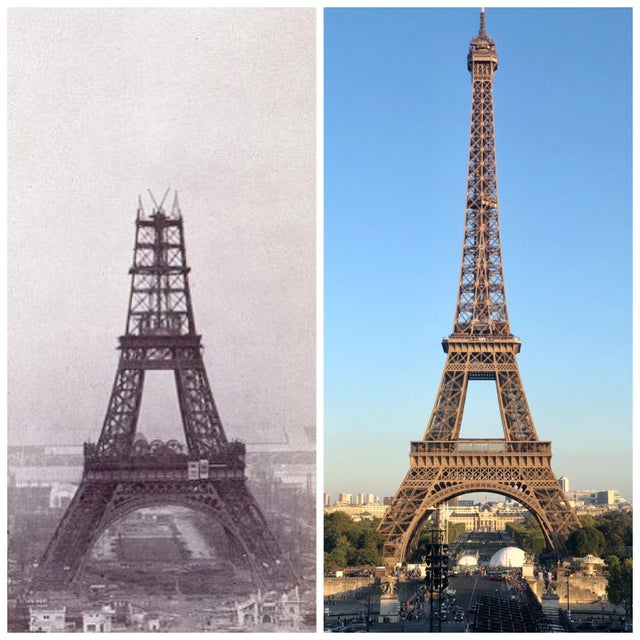 #13  My grandfather in Rome, 60 years apart – left is 1945, right is 2005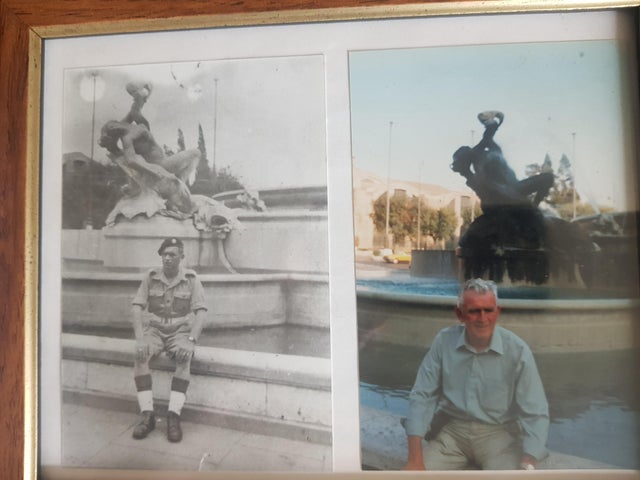 #14  Syria on the left is from early 2000s – the Syria on the right, 2017
#15  The Arctic melting very rapidly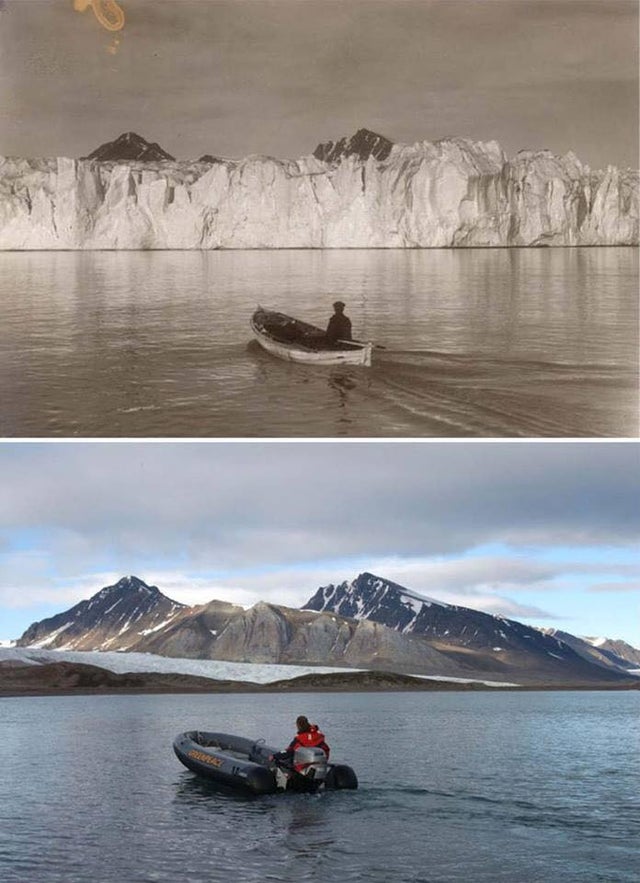 #16  The backstage set of Nirvana's "Smells Like Teen Spirit" video
#17   Berlin – the top is during WWII. The bottom picture is today.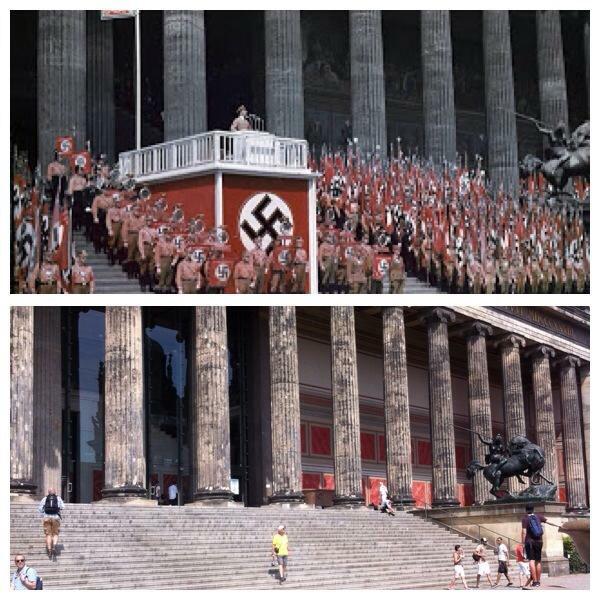 #18   France in WWII vs France Now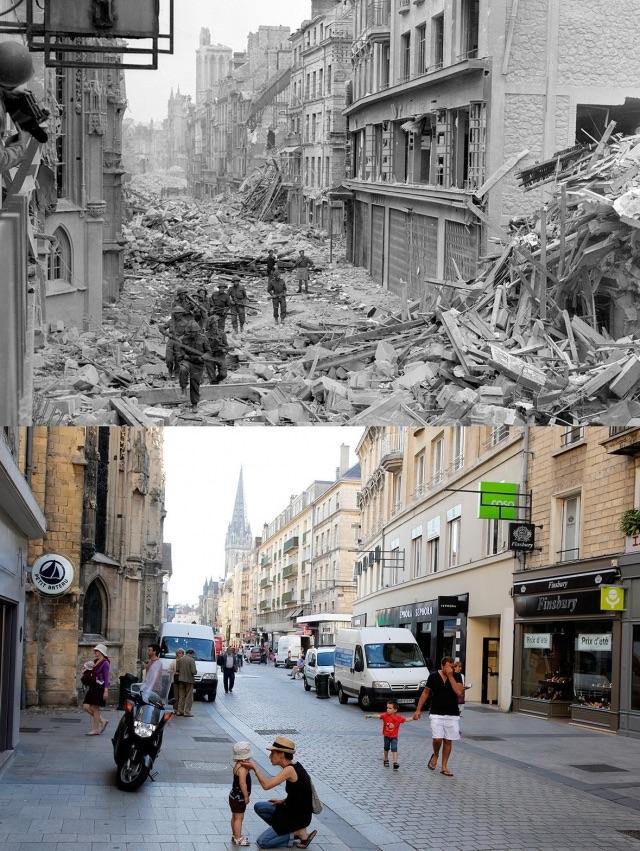 #19   Philadelphia – The northwest corner of 3rd and Market, 1888 and2018!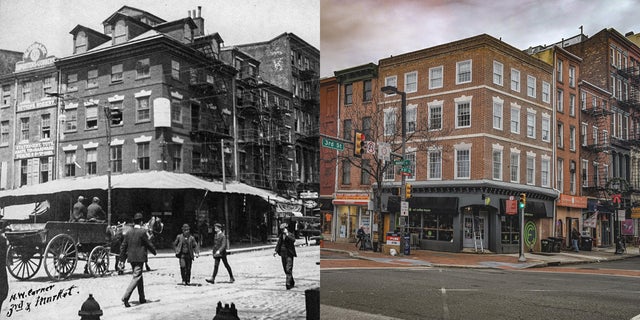 #20  Église Saint-Géry de Cambria on Oct 9, 1918 compared to Sept 2018! Notice the Canadian soldiers passing through the ruins as they enter Cambria.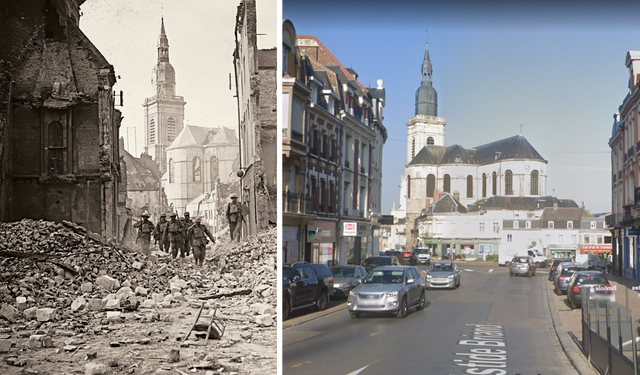 #21   Snoqualmie Pass, Washington State – right pic is conversationalist Bob Spring in a cave in 1963, left pic is me in the same cave in 2019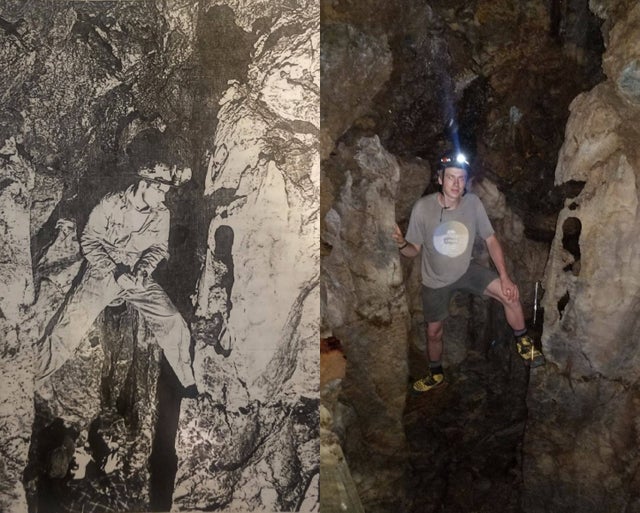 #22   São Gonçalo Monastery in Amarente, Portugal in 1960 vs Today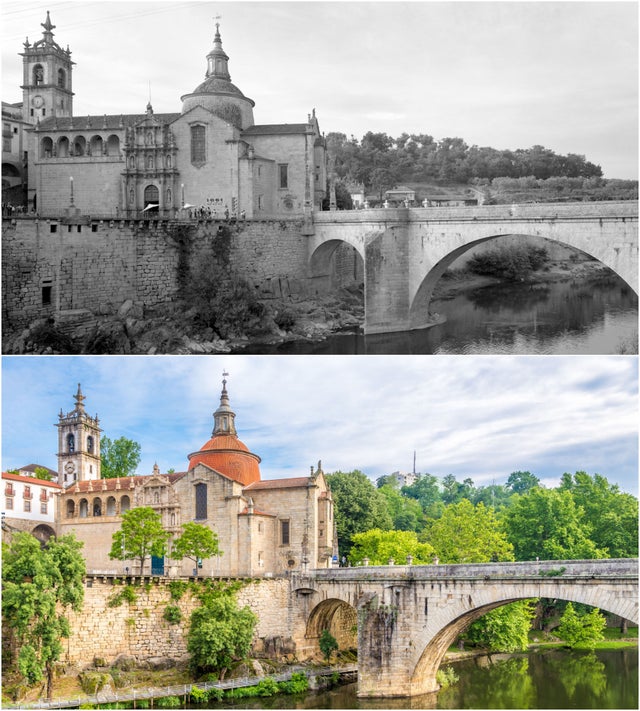 #23   Oeiras in Portugal; the National Stadium in 1947 vs Now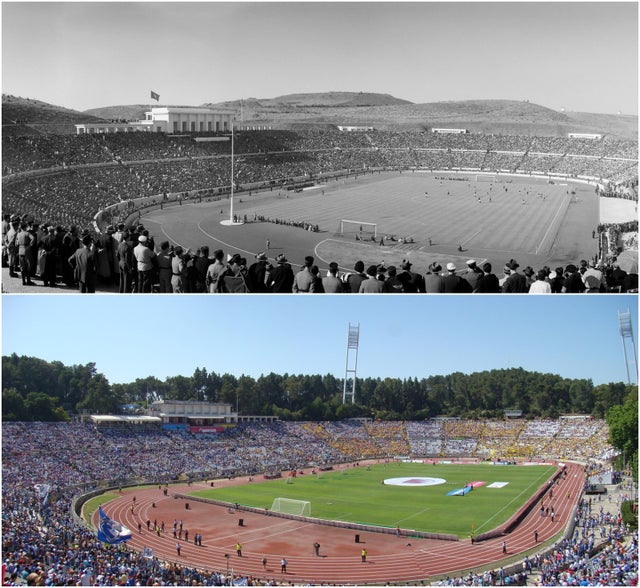 #24   Portugal – The Roman Temple of Évora in 1900 vs 2016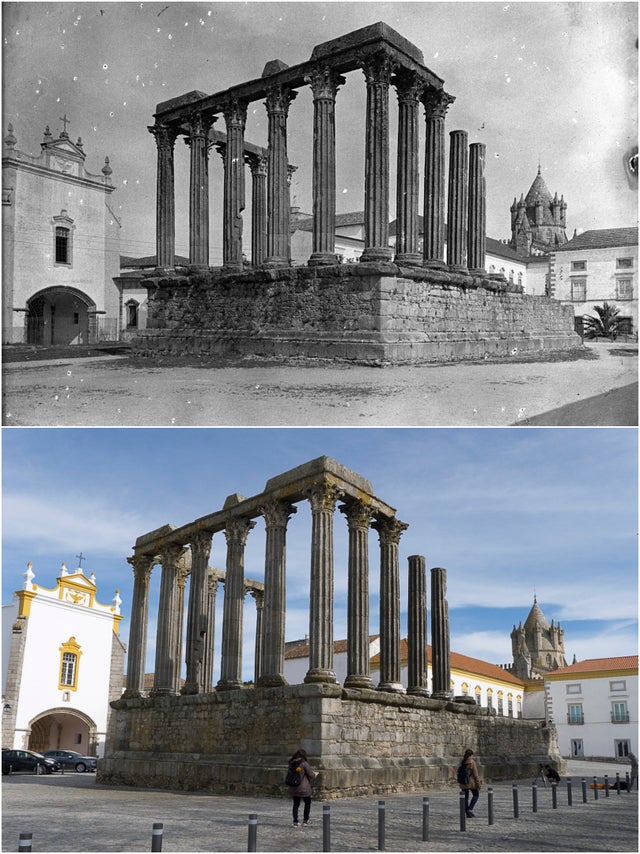 #25   Ilchester, MD- B&O Railroad; The Patapsco Bridge and Tunnel in 1930 vs Today.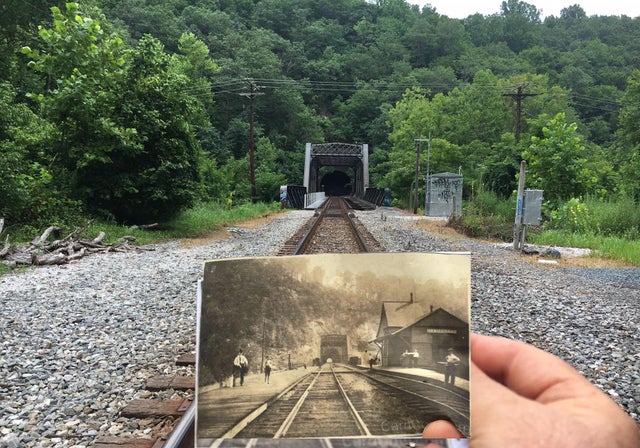 #26   Die Hard in the movie vs Die Hard in Real Life.