When my family pulls out old photo books (like, OLD photos from 100 years ago), my eyes quickly glaze over as I hear rambling stories with unimportant narratives. I really don't care if great Uncle Cybil lost his third rooster.
But occasionally, you'll find a rare family photo that looks a little odd – maybe an aunt from 1940 that looks like Queen Latifah or a best man at your parent's wedding that could be Jack Black's identical twin.
Can you relate? Check out some more of these freaky celebrity twins!
1. Jimmy Fallon and Turkish Revolutionist Mahir Cayan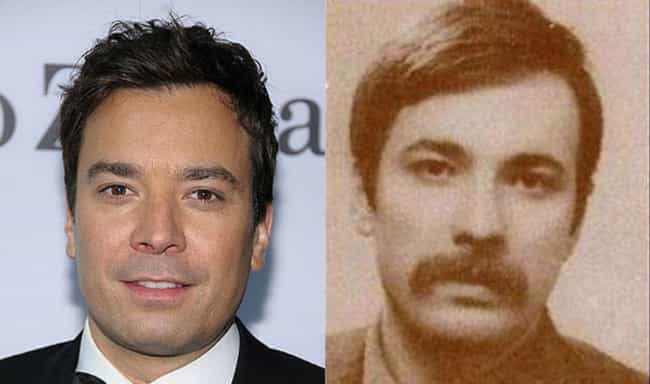 2. Nicolas Cage and his civil-war counterpart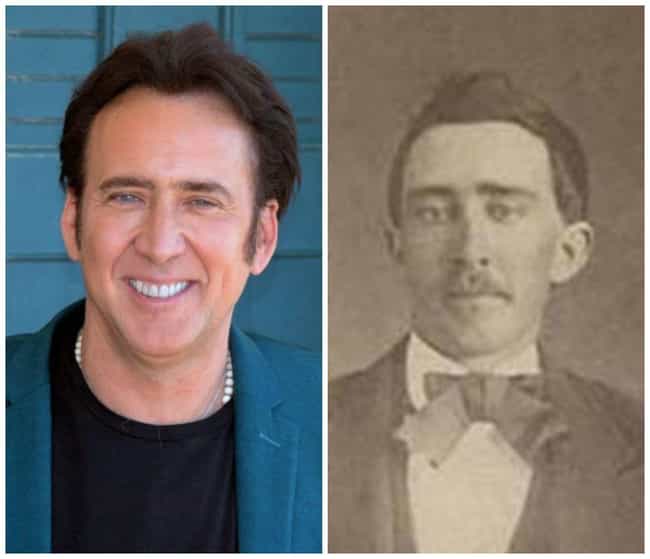 3. Matthew McConaughey and his mustached twin
4. Eddie Murphy, 100 years older with a hat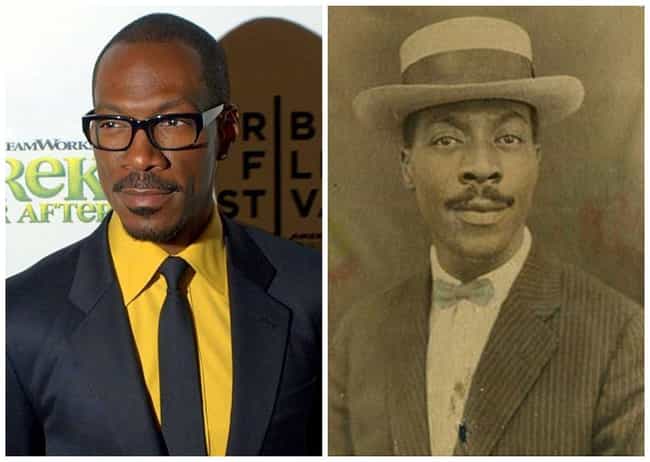 5. Actresses Jennifer Lawrence and Zubaida Tharwat
6. Jay-Z and the hobo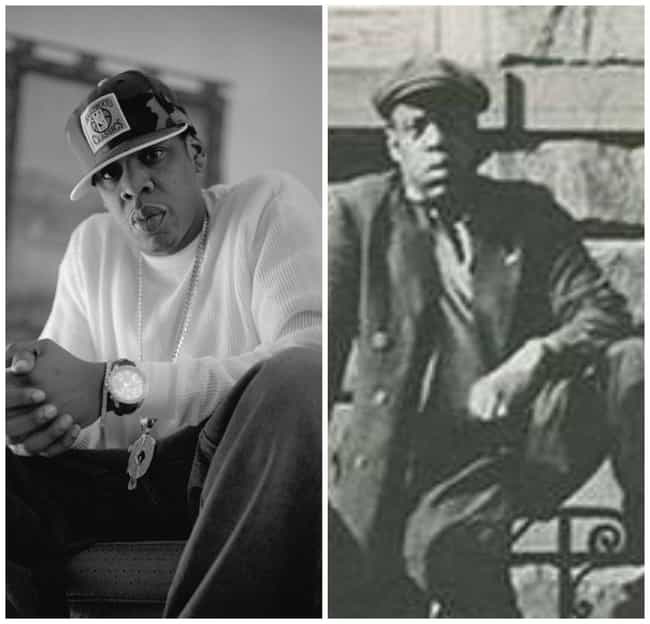 7. Channing Tatum was a Canadian Ranger in WW1
8. Orlando Bloom and Nicolae Grigorescu must go to the same barber
9. Matt Damon And Soviet Fighter Pilot Ivan Nikitovich Kozhedub
10. Conan O'Brien And His Civil War Ancestor, Marshall Twitchell
11. Peter Dinklage And  Jester Sebastián de Morra
12. Soccer Star Mesut Ozil And Enzo Ferrari
13. Pope Gregory IX And Sylvester Stallone
14. Queen Latifah And Writer Zora Neale Hurston
15. Justin Timberlake And An Old-Timey Criminal
16. John Travolta And This Dude From The 1800s
17.  Two Tyranical Rulers – King Joffrey (Jack Gleeson) And Caligula
18. Leonardo DiCaprio's And His Long Lost Aunt, Judy Zipper
19. Zuckerberg And King Philip IV
20. Alec Baldwin And Millard Fillmore
21. John Krasinski And This Dapper Dude
22.  Who Is The Real Slim Shady? – Severus Alexander Or Eminem
23. Andrew Garfield And Marxist Leon Trotsky
24. Stephen And Oscar Wilde
25. Sacha Baron Cohen As Borat And Stalin
26. Women's Rights Leader Rose Wilder Lane And Maggie Gyllenhaal
27. Shia LaBeouf And Young Albert Einstein
28. George Carlin And Charles Darwin
29. Painter Louis-Maurice And Keanu Reeves
30. Rupert Grint And Painter Sir David Wilkie
31. Oprah Looks And Her Mentor, Maya Angelou
32. Adrien Brody And Philosopher John Locke
33. Funnyman Zach Galifianakis And Designer Louis Vuitton
34. Jack Black Was In A Wedding In The 1950s
35. Hugh Grant And Oscar Wilde
36. Ellen DeGeneres And Henry David Thoreau
37. Robert Pattinson And This Anonymous Gent
38. Paul Giamatti And William Shakespeare
39. Bruce Willis And General Douglas MacArthur
40. Hermann Rorschach And As Brad Pitt
41. English Essayist Charles Lamb And Michael Phelps
41. Jon Stewart And Henry Ward Beecher
43. Lookalike Singers Alicia Keys And Lena Horne
44. George Washington And Michael Douglas
45. Abolitionist John Brown And Charlie Sheen
Via: Ranker.com